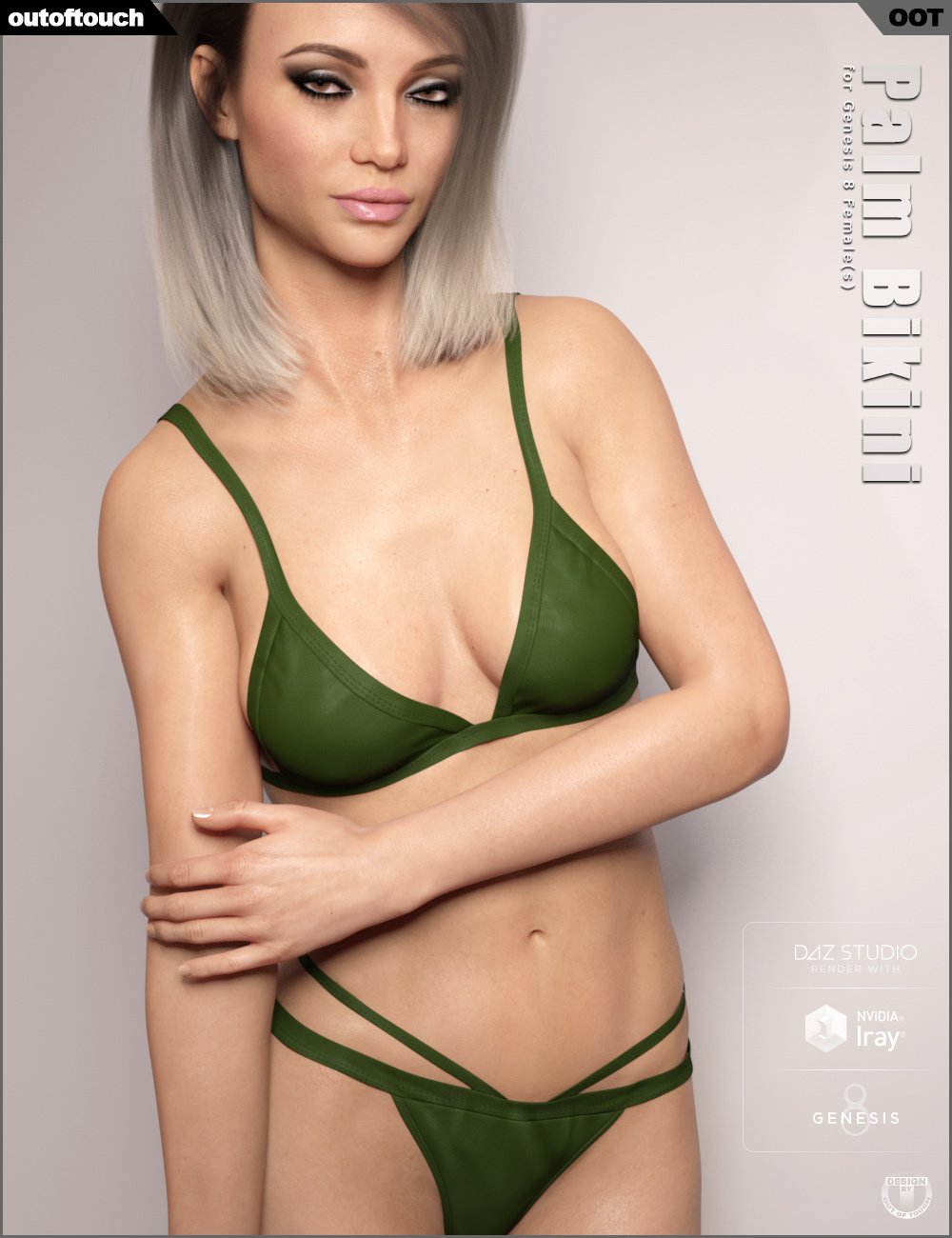 Believe it or not, this thing is no longer for sale. I don't know what happened. From the blurb:
Go to the beach with this quality bikini for your Genesis 8 Female(s).
The exclusive Micro Pressure HD feature brings extra realism to your renders with HD morphed soft body pressure from clothing. HD Morphs are included for Genesis 8 Female and the clothing. The strength of these morphs can be dialed from 0 to 100 and are available for both clothing pieces separately.
Palm Bikini comes with a big set of high quality dynamically simulated FX morphs for undressing. All items come with high resolution textures which look good from far and especially at close-ups. Materials are optimized for Daz Studio Iray.